BANGKOK BANGKOK BANGKOK!
Note from Zen: Sorry for no post lately. Some mad woman aka Xell gave me sooo many pictures to edit, some protrait, some landscape... Trust me... I wanted to give up. My god... *puke blood* Anyway... done... here you go, go read!!!



Just came back from Bangkok and I absolutely love it!!! We (me, ah ya, my older sis, ah ya's colleagues - YP, H and his wife) left from LCCT, KLIA on Christmas eve and our flight was delayed for 15 minutes... and it was a smooth landing in Bangkok too! A complete opposite to our flight back to Malaysia! Our flight was delayed twice!!! From 3.15pm to 5.15pm to 6.20pm! Oh goodness, thank goodness I brought 3 story books along and my mp3 player too! And by the time I reached home, it was almost midnight and I had to go to work in the afternoon the next day too! And the landing was so horrid, my ears were horribly block...
This is the plane we took to Bangkok...
Scenes from the new Bangkok airport... it reminds of me KLIA actually...
How to take a cab from the airport...
Anyway, during our stay in Bangkok, we resided at the Menam Riverside Hotel, a four-star resort hotel, which has a spectacular view of the Chao Phraya River as it is situated just along the riverbanks.

Exterior of the hotel and the swimming pool
The lobby and reception hall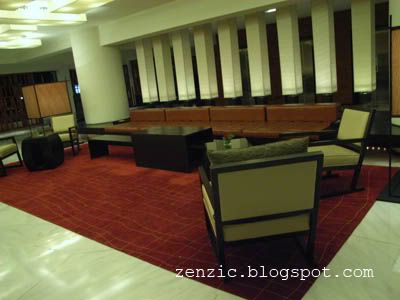 For smokers, the hotel has a designated area for smoking, which is just by the swimming pool
The view of the river from the hotel's restaurant, where we had our breakfast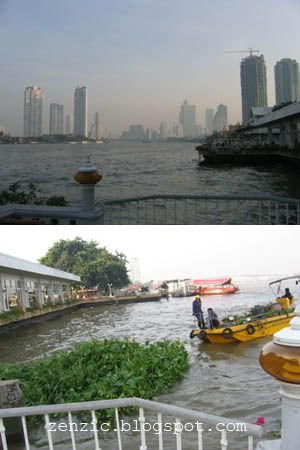 The hotel has a free shuttle boat service, where its lovely boat (it's very romantic taking the boat at night) will bring you to the Saphan Taksin station, which is the 1st stop along the BTS Sky Train (equivalent to Malaysia's LRT/Star line).
The hotel's jetty and boat
The jetty as the sun is setting and a delightful pigeon which doesn't seem to be afraid of humans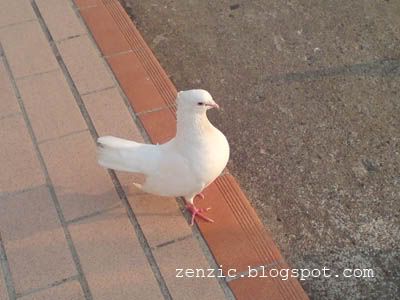 My room's all the way up on the 12th floor and it's got a magnificient view of the river!


The corridor leading to my room...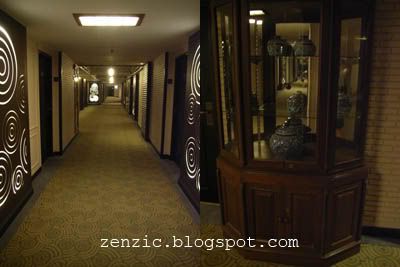 Welcome to my room, room 1252!


I love the deco of the room, especially the headboard above the beds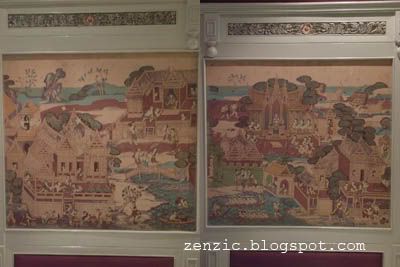 The bathroom is wonderful too, but then the water pressure from the shower wasn't strong enough...

Anyway, one of the few reasons why I love my stay in Bangkok was because of the hotel. I would definitely come back to stay here, even though it's pretty far from the city, but the boat services are pretty reliable and the train's easy to take to.

And how I love the hotel staff, they're the best! They're extremely helpful and patient handling my silly questions, even though sometimes I know the answer but I still want to ask them... For instance, when I was out shopping on a Monday, I noticed loads of people wearing yellow. Turns out it was because the people are showing their love for their King whose birthday was on Dec 5th, and he was born on a Monday. Therefore, every Monday during that month, the people would wear yellow! Actually, I managed to figure that out myself but I still wanted to bother the hotel staff bout it... hehehehe


http://www.menamriverside-hotel.com/website/index.asp
Labels: Trip