Chatuchak Weekend Market
Note: Finally... I had time to edit all the photos for Xell. Lots of photos ahead!!! The food looks really yummy la, I feel so hungry when I am editing the pictures. Anyway... sorry for not having any post in a veeerrry loong time, will update loads before CNY. :D

The moment we touched down in the new Bangkok Airport, we separated into two groups. I was with ah Ya, my sis and YP and we wanted to head off straight to the Chatuchak Weekend Market as we arrived in Bangkok on a Sunday evening and we didn't want to miss it. So, H and his wife went to the hotel to check-in and to inform the hotel we will be checking-in late, as well as bringing all our luggage to the hotel... I don't think we can drag our bags around the market....
Anyway, the market was super packed with people, and I heard that the crowd is the worst in the evening and poor me... I felt like fainting just shoving my way through the crowd, it was really difficult for me to even browse through the shops as the crowd behind me kept pushing me to the front. And I even got separated from the rest many many times, thank goodness I brought my hp along and I could still sms out.
A rare sight to be seen in the market.... a deserted alley...
The market do reminds me of the 'pasar malam' (night market) we have here in Malaysia, but more on a large scale. It's terribly huge and we were quite lost in there as we didn't get a map of the place until much later. Therefore, I highly recommend that you get a map before entering the place!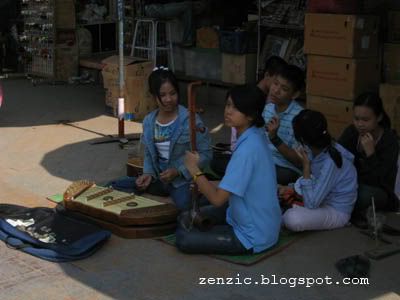 Street performances by children... it was tearful listening to the boy playing his violin, it was a sad piece...
And the shops in the market.... oh my...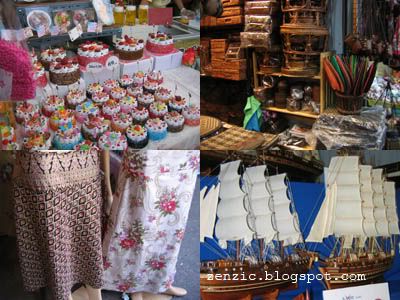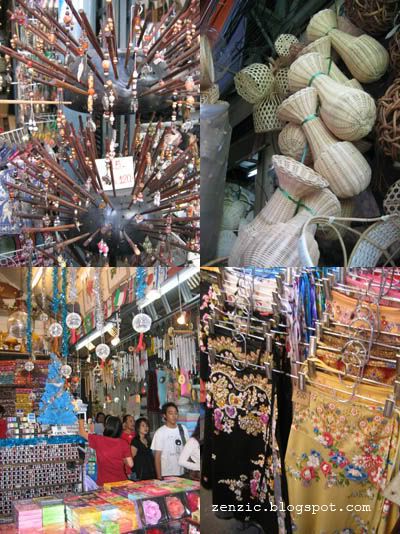 We had something to eat there too... I can't remember what was the name of the dish I had, but it's like fried kuey teow except the noodles were bigger than kuey teow...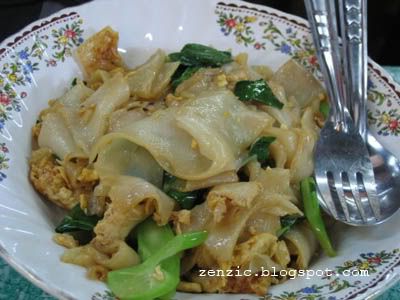 My sis had rice noodles soup, and the dish sounded something like kuey teow.... hahaha


The famous pattai dish... this actually had more taste than the rest...


And you can add in extra stuffs for additional flavouring...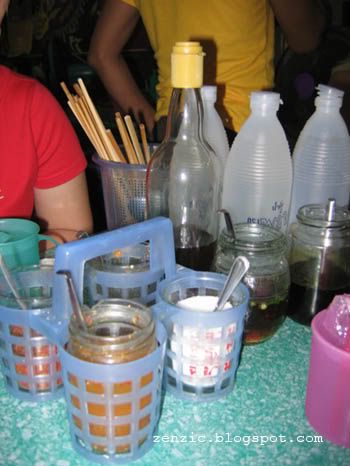 Along the way, ah Ya spotted this shop, which sells this sweet desert that reminds us of ice kacang, but it's just ice shavings (but it was more like ice chunks) with santan, sweet syrup, sago and red ruby...


And we had ice-cream too... in a paper cone... I had lemon-flavoured ice-cream....


Along the streets of the market, there's loads of stalls selling finger foods and more food....
Check out these sites for more details on the market....
http://www.bangkok-city.com/chatuchak.htm
http://www.asiatraveltips.com/ChatuchakMarketBangkok.shtml