Paddington Pancakes @ Plaza Damas
I know I haven't been blogging for a looong time. Anyway... here goes... haha... Some time ago, my ex-colleague - WN came all the way from Old Klang Road to Mont Kiara to find me for lunch. We ended up having pancakes at Plaza Damas.
We all know that paddington pancakes are expensive but we never knew that they actually have set Lunch! The have set breakfast as well. Since the day we went was a Thursday, we had Atlantic Thursday which is actually fish burger.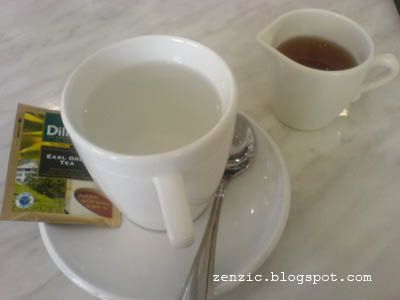 Set lunch comes with softdrinks or tea. I had Earl Grey Tea. It comes in packet and a glass of hot water. No sugar provided, there's honey for you though. Depends on thick you like your tea, you can take out your sachet of tea anytime. I had to take it out after a while coz my tea was getting too thick!
Then... the main course came... To our horror!!! It's HUGE!!!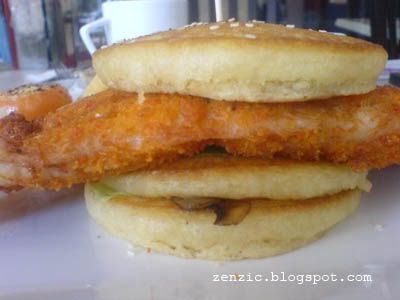 Look at it... it's HUGE!!! How can any normal human finish this fish burger? There's like 3 slices of pancakes and the fish is like so huge... comes with chips as well. >.< _=" The">
Labels: western