Wong Ah Wah (黄亚华) @ Jalan Alor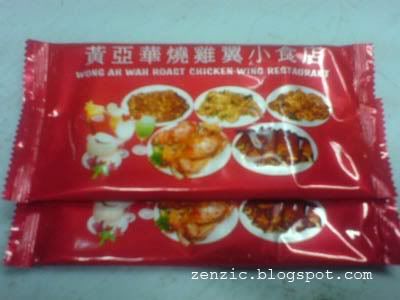 This shop have been around Jalan Alor for a very long time (I think!). But honestly, I haven't been to Jalan Alor until my bf brought me there lor. so paiseh... I am like born in KL....living in KL but I haven't been to Jalan Alor until last year. =_= And that was the first time I ate at Wong Ah Wah, my bf took me there. :) This is the second time I went there with my buddy WN.
There were only 2 of us... look at what we ordered :) Just looking at the pics make me hungry... *drools*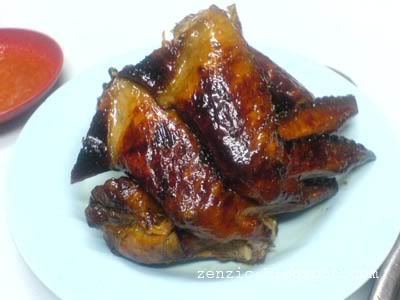 If you go there, you really need to order the bbq chicken wings. Actually not like it's SUPER nice or something, but it's good enough that you want to eat more! *drools* I so feel like eating chicken wings now...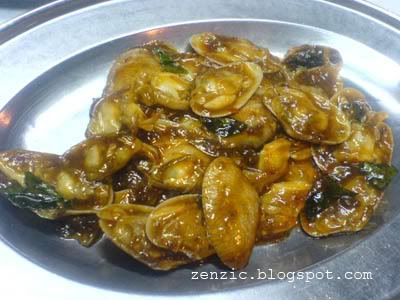 And next up is Lala (clams). I really like Lala. WAW's lala might look spicy but actually for me it's not very spicy. Probably for Xell, this dish will send her flying man.. haha... It's really nice coz they actually sell you lala and not shells. I believe there are places where you ordered lala and all you get is a dish of shells and it's super expensive. Nothing much to eat...no meat or super tiny lala. This is totally not like this, you can see, there's actually meat that you can see and eat. yum yum....

And WN wanted to eat 'si ham' (cockles). Since I also love 'siham' of course must order lah! I usually eat those boiled ones, but of course spicy fried siham like this, I like it very much too! I think this dish is spicier than the lala. Taste really good you know... aiya..drooling again...
With so many spicy dish...of course we need some vegies. Unfortunately... vegie also no use. Spicy vegie. The vegie is call "fan shu yip' in canto...but I have no idea what it's called in English. hahahaha... Direct translation is call sweet potato leaves. haha... can someone tell me what it's called? Anyway...its sambal belacan fry vegies la. Not very spicy also. But good! I like it. haha...
The meal cost RM 30 in total inclusive of drinks. Not too expensive actually compared to all the other shops at Jalan Alor. I think it's really good price for the amount of food we ordered. If you want to go, WAW it's actually right at the end of Jalan Alor, next to all the car parks. :)

WN was having sore throat and on medication when she went WAW. She lost her voice the next day. haha... Luckily she recovered fully already. haha...