Sushi Tomo @ SS2
After the MPO, I actually had dinner with J, her sis and my bf. We didn't really know what to eat and it was past 8. Anyhow, we ended up at this newly opened Japanese Restaurant @ SS2. If I am not wrong, this place used to be Long Black Cafe. Out of one year, there's always many restaurants closing down and opening in SS2.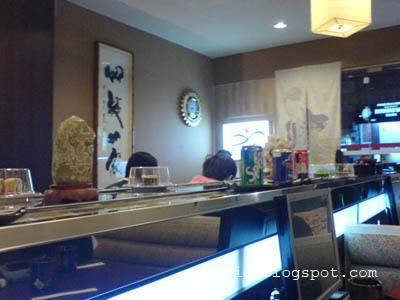 This particular Jap Restaurant is call Sushi Tomo (寿司友). From far when you first saw the restaurant, you would thought it was Sushi King. Why would I say so? Coz... their logo really looks very similar! When you step into the restaurant, you see sushi served. Well..actually, they serve a lot more than sushi.
The restaurant is actually quite big, and if you notice, there's flat screen monitor at every seat. Look to me that they're trying to copy the concept from Sakae Sushi. At Sakae Sushi, you make your orders on your seats through computer. It looks to me that's what they plan to do, however, when we were there, the PC was not in use.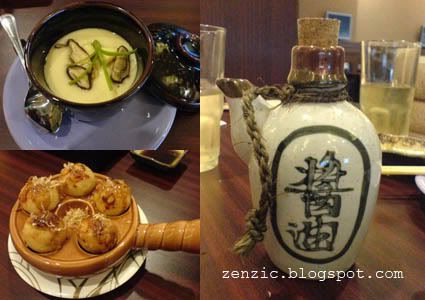 Something that caught my attention was the soya sauce container. It looks cute. hahah... We've ordered some appetizers - takoyaki and chawan mushi. The chawan mushi taste quite good, but the takoyaki is seriously lack of taste. They were very stingy on the sauce.

Everything they served here are really normal and typical menu you will see in any Japanese retaurants. However, the menu arrangements was really messy and it confuses you. The listings of dishes is all over the place and you might just overlooked and didn't know they actually have certain things on the menu.

We had ramen, tempura don and this gyuniku don (If I didn't remember wrongly). All the dishes are not very big and everything taste VERY VERY normal. Nothing I could praise about and all I can say it's just Okay... The price was just okay too. Nothing special.

For me, it's definately not a place I would go again for Japanese food. All we could think of after we finished the dinner is "How long do you think this place can last in SS2?" Many shops open and closed down in a couple of months time countlessly in ss2. Will this restaurant suffer the same faith as the rest? Well... we shall see... :p